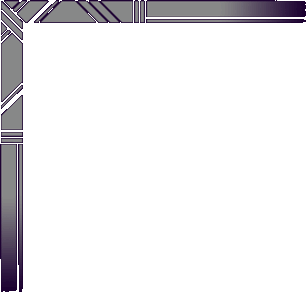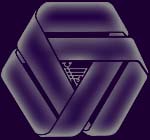 We shall not fail or falter;
we shall not weaken or tire...
Give us the tools and we will finish the job
- Winston Churchill
One of our main strengths lies in the employment of Hyperscience Devices. Some of our Union's best researchers are working for this Construct. Thank's to that fact, and through our multiple connections and positive relations to other Constructs we have the opportunity to select from the best sources when we pick the tools of our trade.
Available Device Specifications:
Axon Bridge
Chemical Delivery Gun
"Gecko" Climbing Kit
Integrated Tactical Superiority Processor
Micro Chemical Lab - MCL 5
Mars Armaments Field Weapon Series
"Shadow" Mobile Operations Centre Van
<<
Integrated Tactical Superiority Processor - ITSP
Arete 3 Quintessence 15 Background Cost 3/4
Situations where clear thinking and judicious deployment of forces can mean life or death for a team of field operatives are unfortunately all too common. As a permanent solution, that can be implemented within the interface structure of every tactical team leader's ADEI, the Biomechanics Methodology has developed the ITSP. This device can be grafted easily onto the existing ADEI enhancements of our Convention's personnel. Union members who lack the benefit of the ADEI, can still be outfitted with this enhancement, the procedure will then of course be more invasive and complicated.
This enhancement consists of a dedicted cluster of specialized biochip processors which interpret, store, process and relay sensory data and runs tactical analysis routines within nanoseconds which it relays to the subject's brain. The resulting effect enhances the subject's tactical skills to such a degree, that precision of action and control of the situation reach the level of a seasoned veteran ad then some. The ITSP keeps track of opponent's movements, calculates their probable course of action and helps avoiding attacks and taking advantage of the situation. The basic design is usually integrated into the larger ADEI system. Lately, a stand-alone version was created which can be grafted onto the cerebral cortex of any subject.
[The Device uses a Correspondence 2 Entropy 2 Time 2 Mind 1 effect to calculate opponent's movements and relay the information to the subject's brain as some sort of sixth sense. The Device grants a three benefits:
All tests involving Alertness are at a blanket Difficulty of 4
On activation the Device will start tracking a number of opponents equal to the subject's Perception Attribute rating + the number of successes
Each success on activation reduces the difficulties of all combat tests against tracked opponents by 1
Each success on activation increases each tracked opponent's combat difficulties against the subject by 1
The first effect is always active, the other two must be activated with an Arete roll difficulty 5. Activation costs one point of Quintessence, duration is determined by successes. If integrated with an existing ADEI, this Device costs 3 Background points and creates one point of permanent Paradox. If installed into an unaugmented brain it costs 4 background points and creates two points of permanent Paradox. ]
<<
Axon Bridge
Arete 3 Quintessence 10 Background Cost 3
The human reaction speed both in thought and in deed can be highly augmented by introducing additional electrochemical bridges along the length of certain key nervous strands in the sympathic and parasympathic nervous system. This augmentation can be introduced quite non-invasively nowadays and can be the decisive factor in situations where high performance of the nervous system counts.
This bionetic augmentation is introduced into the body by means of a nanite bath. The nanites construct electrochemical transmission bridges along the axons of diverse nervous strands that are related to physical and mental reaction speed. Once the process is complete, the organism gains generally increased reaction and is capable of short bursts of even greater reflexes on mental or physical level.
[A Life 3 Mind 1 Effect increases the subject's Dexterity and Wits by one point each upon introduction of the Axon Bridge into the subject's system. This augmentation will not increase those two attributes beyond human capacities. On expenditure of a Quintessence point the Axon Bridge can boost the organism even further for a short time. An Arete roll Difficulty 6 activates the boost. Duration is determined by successes and each success grants an additional point of Dexterity and Wits .. even above human maximum. This modification causes two points of permanent Paradox]
<<
"Gecko" Climbing Kit
Arete 3 Quintessence 20 Background Cost 4
Versatile and durable climbing equipment that can be employed under all possible conditions has long been asked for by operatives of all kinds. After redesigning a staple set of equipment pieces used by the IHEET Methodology of the Void Engineers, Q Division is now proud to announce the first release of a climbing gear set that will satisfy the needs of all field operatives.
The Gecko Kit consists of a lighweight harness woven of special industrial strength compound fibre that can easily be worn under normal clothing, a harness mounted rapelling device that can produce it's own super strength cable, and a set of hooks that fit either on the cable or can be directly deployed into any vertical surface the operative wants to negotiate. The rapelling device features a strong servo motor that can carry weights of up to 250 kilos moving either up or down extending or contracting the cable directly from or into the polymer reservoir inside the device. The set is complemented by special traction magnetic gloves and a set of fit-all overshoes which provide the same climbing support
[The cable is produced from a compact, highly compressed source of polymers (actually the Quintessence reservoir) which is good for twenty meters per Quintessence point spent. This effect works with Matter 2. An additional Forces 2 effect provides the possibility to shoot a grappling hook with a successful Dexterity + Firearms roll, Difficulty 7 or deploy one of the wall hooks directly into the surface material. Both effects use up one point of Quintessence by burning some of the chemicals. Forces control also helps carrying the load and powers the magnetic gloves and overshoes. This effect uses no Quintessence, but it must be activated with the Arete of the Device and botches will result in the malfunction of the equipment at the most inappropriate moment. The Device reduces all climbing difficulties by 1 per sucess and provides one additional die for climbing tests for each success too.]
<<
The Micro Chemical Lab - 5 (MCL 5)
Arete 3 Quintessence 15 Background Cost 4
An advanced portable kit for chemical synthesis and medical applications has always been one of the most wanted Device for Progenitor Field Medics and Phamacopeists. Now we take the design of the MCL-3 one step further, and provide you with the MCL-5, a stand-alone Device for all your applications
The MCL-5 is a portable chemical lab about the size of a briefcase. It includes an advanced analytical computer that can do all kinds of chemical and biological analysis, a plethora of base elements for synthesis and cutting-edge chemical and biological engineering software. The MCL-5 may either be used for analysis of biomatter or chemical compounds, or - more importantly - it can synthesize all kinds of compounds, bacteria agents and even living tissue in small quntities.
[The analytical effect uses a Matter 1 Life 1 combination and consumes no Quintessence. Synthesizing a compound uses a Matter 3 (Life 3 for living material such as bacteria) Prime 2 effect. Each use consumes 1 Quintessence point as base materials are used up in the process]


<<
The Chemical Delivery Gun - aka "Squirt Gun"
Arete 2 Quintessence 10 Background Cost 4
The delivery of chemicals which do not use touch or air vectors can be complicated at long ranges. The CDG is the solution for this problem. With it's own reservoir of DMSO this weapon can accept all kinds of chemical compounds which will mix with the DMSO and provide the means for easy long-range delivery.
This gun uses two cartridges. One contains a DMSO reservoir (see the DMSO effect in the Guide to the Technocracy) and the other can be filled with any readymade chemical compound available. The second cartridge can hold a volume worth ten applications of a chemical compound. Obviously a weapon favored by Progenitors, the CDG has spread into other Conventions as well. It's major advantages - silence, no bullets or cases and multi purpose catridges - make it a special favorite of NWO infiltrators too.
[To attack with the weapon a dexterity+firearms roll against difficulty 6 is necessary to hit. The weapon range is 12 and it's rate of fire is 1. The weapon rolls it's Arete against 5 when a hit is scored. Success indicates a clean delivery of the compound in the second cartridge. Additional successes increase the compound's effect. A compound loaded into the weapon has to be prepared in advance of course. The effect of this chemical is rolled after the delivery. This device may be used by sleepers.]


<<
Mars Armaments Field Weapon Series
Field Operatives often have to use force against opponents, still they also have to be subtle and may not leave incriminating evidence which could lead to exposure. Mars Armaments provides a convenient solution to this problem with their new Field Weapon Series. Reliability, high performance and covert operations suitability are the hallmarks of those products.
All Mars Armaments weapons feature enhanced silencing, caseless ammunition, and a special propellant chemical that leaves no traces, neither on the user nor on the target. Additionally they are constructed from special alloys and components which do not trigger weapons detectors of any kind (of course they register on the Technocracy's own ones, what did you think?) Because of these qualities, the Field Weapon Series quickly became the standard armament of field ops all over.
[Those wepons uses a combined Correspondence 2 and Forces 2 effect to scatter and muffle the gunshot. Matter 3 and Forces 2 take care of the traces and the detectors. The weapon rolls it's Arete every time it is "activated". One success against 7 is sufficient for activation of the weapon's features. It consumes one point of Quintessence every turn or minute it stays "activated".



"Hammer" Heavy Pistol
Arete 3 Quintessence 15 Background Cost 3
This gun looks quite threatening and heavy. It is almost of the size of a small SMG and done in a dull grey gunmetal finish. The "Hammer" has all the standard features of the Field Weapon Series. Additionally it features an integral laser sight which offers a +1 modifier for targeting (see Mage p258) and adds one die for aiming (see Mage p258)
Weapon Stats:

| | | | | | |
| --- | --- | --- | --- | --- | --- |
| Difficulty | Damage | Range | Rate | Clip | Conceal |
| 7 | 6 | 35 | 4 | 15+1 | J |

"Reaper" Submachine Gun
Arete 3 Quintessence 15 Background Cost 3
The "Reaper" is a versatile and reliable SMG similar in size to a contemporary Ingram SMG (the small snub-nosed things you see in almost every action movie) Additional features include a laser sight (as above) and a recoil compensator. This Forces 2 effect reduces all penalties for recoil by 1 per success upon activation.
Weapon Stats:

| | | | | | |
| --- | --- | --- | --- | --- | --- |
| Difficulty | Damage | Range | Rate | Clip | Conceal |
| 6 | 6 | 30 | 5 | 35+1 | J |

"Wraith" Sniper Rifle
Arete 3 Quintessence 15 Background Cost 3
This long barreled heavy sniper rifle can be disassembled to fit into a standard briefcase. It features an independently powered ultrasonic scope (see below), a morph seeker and fires special slugs which penetrate almost every armour. This is an additional Matter 2 effect which cancels one point of armour per success. If the target has no armour, it cancels normal soak dice even such created by Fortitude or Magick
Weapon Stats:

| | | | | | |
| --- | --- | --- | --- | --- | --- |
| Difficulty | Damage | Range | Rate | Clip | Conceal |
| 7 | 9 | 500 | 1 | 10+1 | N |

Accessories
Arete 2 Quintessence 10 Background Cost 2
Mars Armaments has produced a line of accessories to be integrated with the modular structure of the Field Weapons Series.


Ultrasonic Scope:
This uses Correspondence 2 for targeting. One turn of aiming, and a success against a difficulty of 5 renders all shots regardless of distance "point blank" (i.e. difficulty 4). Each use drains one point of Quintessence out of the batteries which power the ultrasonic imaging of the scope.
Morph Seeker:
This accessory is attached to the weapon's barrel. It works just like the Morph Seeking Procedure. Each turn or minute of activity drains one point of Quintessence from the devices powercell
Re-Charge Clip:
This special clip uses a Prime 2 Matter 2 Effect to create new bullets. The clip cannot be fit into any standard weapon, so it cannot be used by sleepers. If used cautiosly this device remains coincidental. It becomes vulgar if used without consideration though (what if someone noticed you just squeezed off 100 shots without reloading). Each recharge of the clip uses up one point of Quintessence.
Smartlink:
This Device works simliar to the Smart Targeting Procedure It comes either as an internal cybernetic inductor integrated into the gun, or as an external display unit that is connected to the agent's mirrorshades via a wireless emitter. Each turn or minute of activity drains one point of Quintessence ....and, yes I know it's a ripoff from Shadowrun, forgive me :)
Biometric Safety
A simple Life 1 scanner is integrated into the weapon's grip. This scanner can be keyed to a specific user or users. If someone else picks up the gun, it blocks the firing mechanism and the clip. Each activation uses up one point of Quintessence.
<<
The "Shadow" Mobile Operations Centre (MOC) Van
Arete 5 Quintessence 25 Background Cost 10
While Paladin Sedans and Spectre Limousines may be practical for small teams or less complicated missons, mobile operations coordination centres are useful for more involved and sensitive operations. The "Shadow" MOC Van features all the necessary technology to take a small operations base into the field.
The "Shadow" MOC Van is equipped like a very advanced mobile surveillance and broadcasting station. Much like modern TV-Network vans, it has a sattelite dish and all kinds of radio and data communications built in. Powerful emitters can track agents on a mission easily even in urban areas. An operator in the van can offer tactical data , coordination and integration for the team. Every transmission is of course heavily encrypted. The MOC Van is also shielded against supernatural influence and armoured against more mundane attacks. [Correspondence and Forces at Level 3 represent all kinds of communications and monitoring equipment in the Van. Additionally the vehicle features a Manar (see NWO Convention Book p54) and 4 points of Primium armour. Entropy Procedures help shielding the car against hacking of the commlines, provides optimum road traction and perfomance, and is used for encryption. Quintessence is used up by the communications equipment. Each five minute period of surveillance or tactical integration of a team in action consumes one point.]